Monthly Parking
Find Monthly Parking in Rockford Illinois
Needing somewhere to park regularly? Monthly Parking is the way to do it.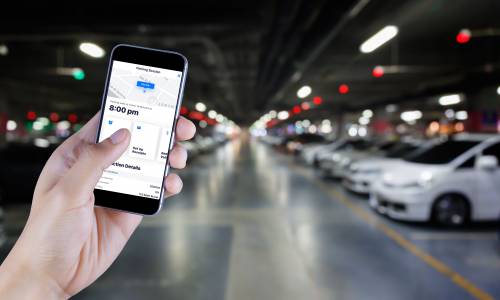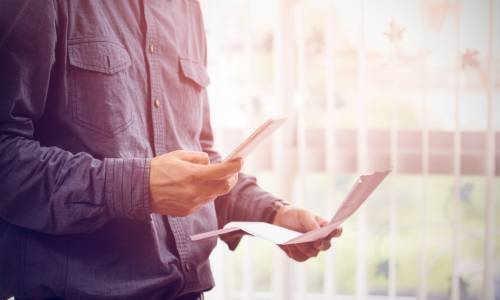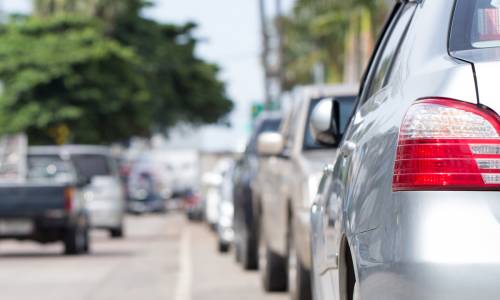 Buy Your Monthly Parking Now
Need a keycard to park in the garage?
Follow these three steps…
Select your preferred garage from the lists below.
Download and complete the form linked below.
Email us the completed form.
Alternatively, call our ABM Parking Office on (815) 968-5294 to complete the monthly agreement form and make the first month's payment.
Download the Monthly Parking Form
Email Us Your Form
Please note: we do not accept credit card payments over the phone or in the office. We accept cash and check payments only.
Subsequent payment can be made online after your first payment. For Mailing: Enclose a check with the stub and mail payment to ABM Parking Services 211B ELM ST, ROCKFORD IL 61101.
Need a permit to park in any municipal city lot?
Buy your monthly or annual permit using the button below.
Get Your Permit Here
Effective January 1st 2021 the City of Rockford has moved from paper permits to digital permits. All permits must be purchased through our new permit portal. Our new system is license plate based. All license plates are synched through our enforcement platform in real-time. Parking control officers will be able to know if a vehicle has an active or expired permit. All vehicles in violation at any given time will be ticketed.
If you are a permit holder and previously paid your monthly invoices on payments.abm.com, please make sure to remove your auto pay or payment information as this site will no longer be used for permit holders. All permit purchases must be done through our new permit portal. 
Monthly Parking Rates
Parking enforcement hours at all sites are Monday – Friday, 8:00 am – 5:00 pm
Surface Parking Lots
Lot Address
Total Parking Spaces
Monthly Rates (All Taxes Included)
Lot 2
160 S Madison St
91
33.00
Lot 4
115 N Madison St
55
67.00
Lot 6
227 N Water St
15
67.00
Lot 8
149 S 2nd St
70
67.00
Lot 9
318 S Church St
128
67.00
Lot 11
302 S Main St
50
67.00
Lot 12
500 E State St
21
67.00
Lot 13
200 N Court St
135
33.00
Lot 14
700 E State St
115
33.00
Lot 18
200 S Water St
320
33.00
Lot 19
301 N Wyman St
169
33.00
Lot 20
1015 1st Ave
80
33.00
Lot 23
908 S Main St
22
33.00
Lot 24
1235 Broadway
23
33.00
Lot 26
1400 8th St
87
33.00
Lot 32
100 N Water St
68
67.00
Parking Garages
Location Address
Total Parking Spaces
Monthly Rates (All Taxes Included)
Wyman-South Garage
211B Elm St
319
77.00
State- Metro Garage
301 W State St
297
77.00
Concourse Garage
211 S Church St
846
77.00
Pioneer- North Main Garage
325 N Main St
763
64.00
Residential Parking Permits
Residential Parking permits are available through our payment portal.
Proof of residence is required to obtain a permit. If you have a current permit, you must re-establish it with our new system and apply (again) online for 2021. After (12/31/2020), the residential parking permit stickers will no longer be valid. Only residents with vehicles listed in our new system will have permission to park on-street in these districts after (1/31/2021).
If you have any questions or need further information, please call ABM Parking Services at 815-968-5294.
Using a Monthly Parking Permit
Monthly parking permits are valid for the designated parking location only from 8:00 am – 5:00 pm. Parking in any Municipal lot is free after 5pm and weekends except on event days.
Parking Monthly Passes (Available for Garage Parking only) offer unlimited 24/7 access to a designated parking garage. Monthly parking rates are not prorated; take advantage of our annual parking program and receive a 10% discount when you prepay for parking for the whole year. This program is available until the end of January of every year.
Parking Agreement
A monthly parking permit guarantees parking availability for you in the garage or lot, with no assigned parking stalls. Permit holders should park in the particular lot the permit was issued for and ''Reserved" Parking signs are posted. Parking in the wrong parking lot is a violation and violators will be fine.
Monthly parking permits require a minimum of a 30-day agreement in order to park in any City lot. ABM requires a written cancellation notice, at least 30 days in advance of the date you wish to discontinue participation in the monthly parking program. The notice may be completed in person or sent to parkrockford@abm.com . Garage Keycards are property of ABM Parking Services and must be returned to ABM Parking Services within 5 business days of termination, otherwise a $25.00 fee will be charged to customer.
Frequently Asked Questions about Monthly Parking in Rockford